Plymouth Eye Care & Optical
Whether you need an optometrist for a routine eye exam, to find the right pair of contact lenses or eye glasses, or for more advanced eye care services, you want to know that the eye doctor you are seeing has the right experience, expertise, and "chair-side" manner to make you comfortable on your visit. With years of outstanding service in the community, our optometrist, Dr. Sarah DiPonio-Tulchinsky has a reputation for excellence.
From our eye clinic in Plymouth, our optometrist, Dr. Sarah DiPonio-Tulchinsky also provides optometry and eye examination services to Canton and Northville and the surrounding areas.
The Progressive Family Eye Care Mission
To provide the highest level of eye care for the entire family in a friendly and comfortable environment
To personalize each patient experience to meet their unique needs
To instill a feeling in our patients that they received the best care possible
To protect the health of our patients' eyes and preserve their vision while promoting healthy lives
Plymouth, MI Optometry Services
1-Day Acuvue Define Contact Lenses
Designer Frames & Contact Lens Fittings
Better vision has a direct impact on your quality of life. Only you can ensure that your eyes are in good health by taking time for regular vision check-ups. Our state of the art equipment and comprehensive eye exams are among the best you will find, designed to go far beyond simple prescription writing. Our opticians will help you choose the perfect frames from our optical dispensary or fit your contact lenses to ensure a proper fit.
Testimonials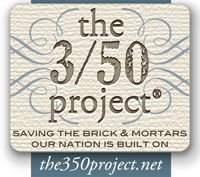 Have you ever thought about how vision works? It's an incredible system and process! More »
Prevention and treatment for eye complications associated with Diabetes More »
487 Forest Ave.
Plymouth, MI 48170
Phone: (734) 414-1892
Fax: (734) 414-1962
Emergency Contact:
In case of emergency, please call 911.